JUNE 2003 NEWS |
Recent days are filled with the passing of invaluable people, issues of racism, the fears of SARS, success of independent films, APA actors in major American films, etc.
Listed below is an overview of the many events and issues that arelisted within this section that directly affects the Asian/Asian Pacific American and/or US Asian communities.
Please note that upon "CLICKING" on each link listed within this section, one will have the ability to obtain additional in-depth information on each even.
FEATURED ARTISTS & LEADERS
APA MEDIA POLLS
EDUCATION
THEATER
DIVERSITY AND RACISM
HISTORY
BUSINESS
LITERATURE
CHRISTIANITY
SARS-RELATED EVENTS
COMMUNITY
SPORTS
MUSIC
FILMS
TELEVISION
CLICK HERE

to participate in a "Film Poll" where you can tell us what movies from and/or with artists from the Asian/Asian Pacific American communities has the most buzz and support - along with reading some of the latest information regarding other APA movies and the film industry. Listed below are the current films in the poll.
Better Luck Tomorrow

Way Home

American Adobe

The Debut

Notorious C.H.O.

Close Call

Blood of the Samurai

ABC

Charlotte Sometimes

Flip Side

Bend It Like Beckham
Full Time Killer
Monsoon Wedding
American Desi

Unknown Pleasures
YOUR MUSICAL INPUT IS NEEDED as we seek identify the talented and upcoming Asian/Asian Pacific American music artists and their songs in our "Music Poll."
Click HERE to participate in this poll that will indicate your opinion(s) on the music groups listed below, along with reading some of the latest information regarding selected artists and the music industry.
| | | |
| --- | --- | --- |
| Mia Doi Todd | Second Wind | Phuz |
| Ghost Orgy | Florelie Escano | Beat Junkies |
| Metamorphosis 1 | CreAsian | Burning Tree Projekt |
| Ghost Orgy | Lynn Chen | sink Swim |
| Hiroshima | Linkin Park | Ill Again |
FEATURED ARTISTS & LEADERS
LINDA MABALOT

Linda Mabalot passed away on May 19, 2003 in Los Angeles at the age of 49, after a short battle with cancer.

She was the executive director of Visual Communications (VC) for over two decades, Filipina American filmmaker, community activist, VC Film Fest director (L.A. Asian Pacific Film and Video Festival), one of founders of the APA Filmmakers Experience at Park City (annual event held for Asian Pacific Filmmakers at Sundance) and a light of encouragement and source of inspiration for many Asian American filmmakers.

She has worked with many prominent APA directors such as Justin Lin, Gene Cajayon, Eric Byler and Rod Pulido.

Linda produced and directed such projects as the following projects:
MANONG (1977), a documentary on the history of Filipinos in California;

Executive Producer for MOVING THE IMAGE (1992, 1993, 1995, 1996) television series for the International Channel Network,

Producer/Director of HIROSHIMA 20 YEARS LATER (1996), and

Statewide touring photographic exhibit, HEADING EAST: California's Asian Pacific Experience (1998) for the California Sesquicentennial Commission and California State Library
Linda advocated for the democratization of media in which communities control, own and produce their truthful images. Linda also believed that with access to the technologies and the delivery systems, the voices and stories from communities of color will have an impact to effect positive social change.
VC FilmFest has had a long history of providing the first avenue for Asian filmmakers to have their works introduced to American audiences. Many of these filmmakers have continued their craft and have become very prominent artists in the cinema world. Important and award-winning filmmakers whose films have been showcased in previous VC Film Festivals include the following directors:
John Woo
Ang Lee
Lino Brocks
Gregg Araki
Mira Nair
Chen Kaige
Wayne Wang
Wong kar-wai
Tony Bui
Arthur Dong
Renee Tajima-Pena
Keiko Ibi
Steve Okazaki
Greg Pak
Chris Tashima
Jessica Yu
Justin Lin
Eric Byler

and countless other independent directors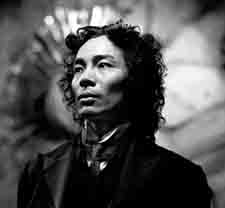 Zhang Wei Qiang
Zhang Weiqiang, Johnny W. Chang, formerly Zhang Wei-Qiang, from the People's Republic of China, joined the Royal Winnipeg Ballet as Principal Dancer in January, 1992. For the company's 1999/2000 season, he became a Resident Guest Artist, in order to devote more time to international guest appearances.
Formerly a Principal Dancer with the Central Ballet of China, Johnny toured with the Central Ballet throughout the United States, to the United Kingdom and the U.S.S.R. Previous to joining the Central Ballet in 1984, Johnny was a Principal Dancer with the Beijing Dance Academy Ballet Company from 1981–84. He also trained there, graduating with top honours in 1979 and continued to dance as guest principal artist in Japan from 1986– 1992.
Zhang (aka Johnny Chang) is the featured dancer (Dracula) of Canadian cult auteur Guy Maddin's ravishingly stylized cinematic transposition of Royal Winnipeg Ballet's interpretation of Bram Stoker's classic vampire yarn from stage to screen. Maddin has forged a sumptuous, erotically charged feast of dance, drama and shadow in Dracula: Pages From a Virgin's Diary.It is a Gothic grand guignol of the notorious Count and his bodice-ripped victims, fringed with the expressionistic strains of Gustav Mahler.
Dominic Dinh Mai Luong is the nation's first Vietnamese American Roman Catholic bishop. The first Asian American bishop is Ignatius C. Wang, a Chinese American, an auxiliary bishop in San Francisco.
He is one of 11 children, was born in Bui Chu, a town 45 miles southeast of Hanoi born on December 20, 1940. He came to the U.S. in 1958, when he was 18, to attend seminary in Rochester, N.Y. Ordained in 1966 by the Diocese of Da Nang, he worked for a decade in Buffalo, N.Y., before moving to the Archdiocese of New Orleans.
He is currently pastor of Mary, Queen of Vietnam in east New Orleans and director of the National Center for the Vietnamese Apostolate.

He was based at the center of the country's largest Vietnamese population when he was appointed by Pope John Paul II. (Note: He was ordained on June 11, 2003 at St. Columban Church in Garden Grove, California.)
Luong's appointment also marks another step in efforts by Roman Catholic officials to diversify the church's hierarchy in the United States to make the ranks of bishops more closely reflect the growing number of Asians and Latinos among the faithful.
His position reflects the rapid, one-generation maturation of the Vietnamese American community within the Catholic Church since the end of the Vietnam War in 1975.
Even though the 1.2 million Vietnamese American Catholics represent less than 1% of the estimated 64 million U.S. Catholic church members - since 1975, about 350 Vietnamese American priests have been ordained, the largest contribution to the vocation of any ethnic group.
Over the last three decades, the Vietnamese community in the U.S has coalesced in several areas, including San Jose, along the Gulf Coast of Texas and Louisiana, and in the Washington, D.C., area. But the largest -- and some say most influential -- population has emerged in Orange County, where about 5% of the population is of Vietnamese ancestry. The county is home to 141,000 people of Vietnamese ancestry, nearly as many as the entire state of Texas, with 143,000.
Catholics make up about 8% of the population of Vietnam, which is predominantly Buddhist. But among Vietnamese in the United States, about one-third are Catholic, reflecting the larger concentration of Catholics in the former South Vietnam than in North Vietnam.
The high-profile role that Orange County plays for Vietnamese Americans led some to predict that Luong, in his new post, will have influence beyond the diocese.
Luong is predicted to be "a bridge between our community here, his homeland in Vietnam, other overseas Vietnamese and other cultures."

Noriko Kariya is undefeated in her young boxing career. The 5'2 125 pound sister of Anaheim Mighty Ducks' Paul Kariya, has been chasing opponents into corners, stunning them with quick jabs and waiting to deliver her knock-out punch.

This 23 years old Vancouver native (who boxes 5 days a week at the sun-drenched East York gym, K.O. King Boxing club, under the eyes of Brian Bynoe and coach Donnie Clarke, runs 4+ days, weight trains and practices yoga while working as a waitress at a bar/restaurant at night) is a 126-pound featherweight who is 5-0 in less than one year.
Her early fights were so impressive that seven consecutive potential opponents have refuse matches with her because of her great had speed and tremendous punching power.
This budding athlete is part of the family of Tetsuhiko ("T.K." died in Vancouver on December 27, 2002) and Sharon Kariya (who is Scottish) where all the siblings (three boys and two girls/Michiko Joanna, Steven Tetsuo, Martin Tetsu, Steve and Paul) are gifted in sports.
Born in a Second World War Japanese internment camp to Isamu and Fumiko Kariya, he is the antithesis of the stereotypical "hockey dad." This is seen in his parenting philosophy of "making sure they're (his children) busy with good things -- athletics, dance, music. . . once they have the basic understanding of what they want to do then they can branch out and decide what they want to focus on."
Her college sports activities started in field hockey where she became a two-time second team All-American player at the University of Maine (she led the Black Bears field hockey team in points during her senior year), where she has a degree in psychology.
Her past experiences in lacrosse, ringette, basketball and track and field helped with her athletic success. While waiting to decide on which sports she would specialize in, she was a stylist and cosmetologist in a fancy Toronto hair salon.
Kariya got into the sport by working out with a personal trainer who boxes. He introduced her to Clarke and Brian Bynoe, a coach, trainer, and owner of the gym. They've worked out a routine, and while always been active, Kariya now works out differently.
Her immediate goal is the national championships this fall. After that, world championships, and after that, a shot at a pro career. She's already the provincial champion in two categories, notes Clarke — novice and under 10 fights — and he sees nothing but promise.
Stephen Christopher Liu is the CEO of
Creative Interplay, which does strategy, business and venture development for early stage companies.
He was previously the Co-Founder/President of Reelplay, the leading B2B digital marketplace and ASP e-business solution provider for the worldwide film and television distribution industry.
Reelplay was backed by a number of Silicon Valley and Hollywood heavyweights that includes the following companies:
SOFTBANK Venture Capital

WaterView Advisors run by Frank Biondi, Jr. (former chief executive at Viacom, Universal Studios and HBO),

CEO Pehong Chen of Broadvision

former EVP Universal Studios Howard Weitzman

CEO Dominic Orr of Alteon Web Systems and the

Wellspring/Idealflow Fund.
For Liu, Reelplay naturally culminates a ten-year career in business, entertainment and community building -- a career focused on creating enterprises that make a difference, and helping organizations and individuals maximize their potential.
Liu started out his career as a commercial banker at Wells Fargo Bank, where was an Assistant Vice President in the Premier Banking Group and responsible for managing a $60 million portfolio of prime commercial clients and high-net-worth
individuals.
Liu serves on various boards and committees of local community and entertainment organizations, including the LA Asian Pacific Film & Video Festival, Junior Achievement, East West Players, Loyola Marymount MBA in Media/Entertainment. He is also the Founder/Chairman of the Asian Professional Exchange (APEX).
OUR GOALS
The purpose of this section is the following:
OPPORTUNITY
to discover more about our dreams
UNDERSTANDING
our fears and our hopes and
UNCOVERING
invaluable and missing information


ADDITIONAL INFORMATION
For additional and specific details on the information listed below, please CLICK on the "Titles" listed below.


APA & MEDIA NEWS
SLAVES REPLACED BY "CHINESE COOLIES"
After the Civil War, defeated Southern plantation owners, knowing that the Chinese had a reputation for hard work and that in America they had no legal rights, decided they would make perfect substitutes for their late-departed slaves.
Read More>>>>>

AMERICAN EAGLE OUTFITTERS OFFENDS HINDUS
American Eagle Outfitters has enraged, and insulted the global Hindu community by designing and marketing flip flops (shoes) with the image of Lord Ganesh (Ganesha) on the in-sole of the shoes.
Read More>>>>>

TAYLOR COUNTY H.S.'S SEGREGATED PROMS
A year after holding their first integrated prom, some students at Taylor County High (GA) School have decided to again hold a separate, private party for whites only.
Read More>>>>>

UNIVERSITY OF TEXAS EXCLUDES ASIANS
About 600 invitations were mistakenly sent to graduating Asian American students by the Dean of Students office for a Minority Graduation Reception. Asian Americans were also excluded from the Minority Orientation Program sponsored by the School of Law, according to law professor Lino Graglia.
Read More>>>>>

APA HERITAGE INFORMATION
Read some background information and events that celebrated Asian Pacific American Heritage Month
Read More>>>>>

LUCY LIU MEETS CHARLIE CHAN
X2's screenwriters (Mike Dougherty & Dan Harris) are currently working on an updated remake of Charlie Chan for 20th Century Fox and Lucy Liu. Liu would star as the granddaughter of the Chinese/Hawaiian sleuth and executive produce, with producers John Woo and Terence Chang/Lion Rock Productions.
Read More>>>>>

WRITING AS A BLOCK FOR ASIANS
Western theories about Chinese writing have often been tainted by ignorance and prejudice, oscillating between wide-eyed veneration and smug disdain.
Read More>>>>>

MICHELLE YEOH AS A FEMALE ROBIN HOOD
Hong Kong's Media Asia (w/China's Tianjin Film Studio & Child Film Co-Production Corp) is producing Michelle Yeoh/Thomas Chung/Han Entertainment's futuristic Jingle Ma-directed 15M action movie, Masked Crusader (the story of a Chinese female Robin Hood, starring Yeoh and Richie Jen.
Read More>>>>>

HK PRODUCTION GUARANTEE FUND
In a bid to boost the flagging local film industry, the Hong Kong Government officially launched the Film Guarantee Fund to help local companies secure bank loans for film production and long-term development of the film industry in Hong Kong.
Read More>>>>>

MIRAMAX GOES CHINESE
Miramax Films and Hong Kong-based content provider Celestial Pictures have signed a long-term deal giving the US mini-major a swathe of video and video-on-demand (VoD) rights to numerous titles within the renowned Shaw Brothers library as well as English- language remake rights for two Chinese films.
Read More>>>>>

HK'S UNIVERSE PROD.'S NEW FILMS
Encouraged by the growing potential of the mainland market and despite the SARS scare, HK studios are continuing productions - including SARS-theme projects.

Universe International Holdings are filming the action drama The Eyes Can Tell (working title) directed by renowned Hong Kong action director Benny Chan - among others. The cast includes Leon Lai, Ekin Cheng and Karena Lam.
Read More>>>>>

JACKIE CHAN IS A SWORD SEARCHER
Hong Kong's Mandarin Entertainment's $10M action adverture film "The Sword Searchers" features Jackie Chan & singer-actor Nicholas Tse.

This Tony Ching Siu-Tung directed film is based on the popular Hong Kong weekly comic book, 'Magic Weapons" (that merges Chinese warlords historical accounts with legendary tales), that was created by Tony Wong Yuk-Long.
Read More>>>>>

GURINDER CHADHA FINDS HER LEADING MAN
Bend It Like Beckham director Gurinder Chadha has cast rising New Zealand star Martin Henderson, who played opposite Naomi Watts in The Ring, to appear alongside Bollywood superstar Aishwarya Rai in her "Pride and Prejudice" film.
Read More>>>>>

SUPPORT HR333
This bill provide grants of assistance to higher education institutions that have at least 10% APIA undergraduate enrollment to enable such institutions to improve and expand their capacity to serve APIA's.
Read More>>>>>

JAPANESE "SPIRITED AWAY" BY DISNEY
Japan's second-largest newspaper has praised the Disney Studio's handling of "Spirited Away" "allowing the originality and creativity of the work to come to the fore."
Read More>>>>>

MTV GOES TO CHINA
MTV has signed a deal with Chinese television officials to launch a 24-hour music channel in Guangdong (Canton) Province, which includes Hong Kong and is often regarded as a bridge between Western and Eastern culture.
Read More>>>>>

B'Z SETS RECORD
B'z latgest single It's Show Time became their 30th consecutive single that hits no.1 right on the release day. That's the longest streak of no.1 in J-music history.
Read More>>>>>

PHILIPPINES NOT IN THE HISTORY BOOKS
In a 2002 book entitled American Empire, the word Philippines appeared just twice, and nothing at all about its being the colony in Asia the taking of which converted the American Republic into an empire. Nothing about the Philippine-American War of 1899.
Read More>>>>>

APA COMICS' STRUGGLES
The life of a stand-up comedian is filled with numerous hardships with opportunities/showcases, but no one told comedian Phil Nee that his chosen profession might lead to an early and violent death.
Read More>>>>>

EAST WEST PLAYERS PLAYS
Read about their new productions such as Nisei Widows Club, Passion, Masha No Home and Wind Cries Mary.
Read More>>>>>

INTELLIGENT DESIGN OF JENNY CHOW
In the play "The Intelligent Design of Jenny Chow," playwright Rolin Jones and director David Chambers tells the story of Jennifer, who was born in China and adopted by Americans . . she'd like to meet them.
Read More>>>>>

ASIAN STUDENTS BANNED
The University of California at Berkeley, has taken the unusual step of turning away about 500 summer students from China, Taiwan, Hong Kong and Singapore because of the large number of SARS cases reported in those areas. (Note: At the time of writing, UC Berkeley had eased the ban.)
Read More>>>>>

SARS DEFEATS SHANGHAI INTL. FILMFEST
Shanghai International Film Festival (SIFF) organizers cancelled the festival. Organizers fear the worsening SARS situation in mainland China will deter overseas guests from attending and helped spread the disease.
Read More>>>>>

ALBERT LEE IS CEO OF EMPEROR
Albert Lee has been appointed chief executive of Hong Kong's Emperor Multimedia Group (EMG), replacing Carl Chang who is leaving the company to set up his own production outfit.
Read More>>>>>

ZADIE SMITH'S WHITE TEETH
In British-music-hall fashion, in her play, she pairs Archie with a sidekick (and best friend) who is his opposite in nearly every way. Bengali waiter Samad Iqbal (Om Puri) is intellectual where Archie is clueless, a devout Muslim where Archie is a laid-back atheist, and a tormented adulterer where Archie is an oblivious family man.
Read More>>>>>

AHN SAWYER'S SONG OF SAIGON
Song of Saigon is a story of Anh Vu Sawyer, a Vietnamese-born American citizen who fled her homeland as it fell under the attack of the North Vietnamese. Sawyer not only recounts the tumultuous history of Vietnam, but the equally turbulent history of her family as well.
Read More>>>>>

YAO HOSTS SARS TELETHON
NBA TV -- the league's 24 hour television network -- simulcast a special three-hour interactive SARS fundraiser telethon that was co-organized by the Shanghai TV Great Sports Channel (STV) and hosted by Houston Rockets' star Yao Ming. Click HERE to read an interview with Yao.
Read More>>>>>

CATHAY BANK ACQUIRES GENERAL BANK
Los Angeles-based Cathay Bancorp Inc. purchased GBC Bancorp Inc., a local rival for $431 million cash and stock. This would make Cathay the largest Asian American bank in the United States, second being the San Francisco-based UCBH Holdings Inc., parent of United Commercial Bank.
Read More>>>>>

ASIAN AMERICAN CHRISTIANS
Asian Americans comprise a rapidly growing segment of the U.S. church, but to many they are still an invisible people. Someone once remarked that Asian-American Christians are like the stems of a chrysanthemum plant: you know they are there, but they just don't stand out.

Note: There are more than 230 Chinese churches, 450 pastors and preachers, 90 Christian-related organizations and eight theological centers run by Chinese Christians. The typical Chinese church in Southern California has 60 to 200 members. On an average Sunday, more than 30,000 worshippers attend church services that use Chinese language and dialects.
Read More>>>>>

APA CHURCH INTEGRATION
Slightly more than a quarter of 11 million Asian-Americans consider themselves evangelical Christian, one recent survey found. The rest are largely Roman Catholic, Buddhist and atheist. There are some 3,000 Korean, 700 Chinese and 200 Japanese Christian congregations across the country. The vast majority of these churches have a problem of integragation, hence, continuing Martin Luther King's fear of "making Sunday mornings ``the most segregated hour in America."
Read More>>>>>

CHINESE TEACHER/ARTISTS SEEK APOLOGY
Amy Chin (New York Chinese Cultural Center Executive Director, whose five teaching artists were turned away due to supposedly parents' fears that they would spread SARS, from staging workships to 6th graders at two New Jersey schools, is demanding an apology from education officials. Odd because none of the artists have travled outside the country for two years and no parents had expressed any SARS-related fears. Note: This issue has been resolved at the time of this writing.
Read More>>>>>

CONAN'S RACIST JOKES
Late Night with Conan O'Brien has regularly been running with the "Asian Male Prostitute" joke that reduces Asian-ness to an offensive novelty. Another example is Michigan's WKLT radio station d.j. (Tom Rowe) ficitious character "Wang Chung" that is complete with cat-eating jokes and mock accent.
Read More>>>>>

ANTI-ISLAM STATEMENTS CONDEM
Leading evangelical Christians for the first time have publicly condemned assaults on Islam by the Rev. Franklin Graham and other fellow religious conservatives and pledged to heal rifts with Muslims that threaten missionary work overseas.
Read More>>>>>

IRIS CHANG'S NEW BOOK
"The Chinese in America" is replete with such stories, which our vital to our history. To understand who we are in the early 21st century one must know who we were and how we got here. Iris Chang's book tells one important part of the American story comprehensively.
Read More>>>>>

JOBS MIGRATING TO INDIA
Much as the exodus of manufacturing jobs abroad did in decades past, sending service or knowledge-intensive jobs to countries like India is causing fears of displacement in the United States and elsewhere.
Read More>>>>>

MICHELLE KWAN IS HONORED
USFSA announced that the Readers' Choice trophy would be renamed the "Michelle Kwan Trophy" in honor of her numerous accomplishments over the past decade and to recognize the strong support for Kwan by the readers of SKATING magazine regarding the award.
Read More>>>>>

KELLY HU IN X-MEN
"My contract was for two (X-Men) films, but we'll have to wait and see what happens when people actually sit down to write the next one," says Hu, who starred in the TV series Nash Bridges and Martial Law and opposite The Rock in The Scorpion King. One of her upcoming films is the Gale Ann Hurd-produced project titled "Jade."
Read More>>>>>

SNIPER VICTIM
On Oct. 3, shortly after his 54th birthday, Premkumar Walekar (immigrant from Pune India) was shot and killed as he pumped gas into his taxi in Montgomery County, among the first victims in the Washington area sniper shootings.
Read More>>>>>

MULAN 2 HAS CHOU AND MICHELL
Michelle Yeoh and Chow Yun-Fat are teaming up again, as they did in Crouching Tiger, Hidden Dragon, to work on the Chinese historical epic Hua Mulan from Hong Kong-based Han Entertainment and Mythical Films, Yeoh's own shingle.
Read More>>>>>

APA INTERRACIAL MARRIAGE FIGURES
One issue that has struck many emotional responses from Asian Pacific American and other minority communities is interracial dating and marriages.
Read More>>>>>

TOMMY CHONG IS GUILTY
Actor Tommy Chong (64, of Pacific Palisades) of the spaced-out, dope-smoking comedy duo Cheech & Chong pleaded guilty to a federal conspiracy charge of selling drug paraphernalia over the Internet via his Nice Dream Enterprises.
Read More>>>>>

SAGA OF KATRINA LEUNG
Katrina Leung hid two affairs, her role as FBI informant and, accusers say, her work for China.
Read More>>>>>

FIRST VIETNAMESE AMERICAN CATHOLIC BISHOP
When Dominic Dinh Mai Luong was appointed by Pope John Paul II and became the nation's first Vietnamese American Roman Catholic bishop.
Read More>>>>>

ANG LEE & THE HULK
Ang Lee and company labor on a Hulk who's actually the raging monster in us all.
Read More>>>>>

NEA'S $66M
The National Endowment for the Arts, working with slightly more money than it had in 2002, will provide $66-million batch of contributions to arts organizations nationwide.
Read More>>>>>

FILM PRODUCTIONS LEAVING HONG KON
Having seen countless industries leave for the Chinese mainland, Hong Kong is loath to a film industry that provided $205 million to the economy in 2001 while providing benefits for tourism and business.
Read More>>>>>

KENT NAGANO & LA OPERA
Kent Nagano has advanced to the post of music director with the L.A. Opera - the first time L.A. Opera has named a music director in its nearly 20-year history. He is expected to spend more time with the opera orchestra and chorus and exert more influence on the shaping of their sound, while continuing to influence the company's repertory, commissions and casting.
Read More>>>>>

IRON CHEF HAWKS BOOK & BEERS
Chef Masaharu Morimoto -- Mr. Iron Chef -- the chef who's described as a "rogue who refuses to cook by the book" & Rogue Ales launched two new namesake beers: Morimoto Hazelnut Ale & Morimoto Soba Ale.
Read More>>>>>

YAO VS. COCA COLA
Houston Rockets center Yao Ming claims that the Coca-Cola Company is using his image without permission and has demanded it be removed from products, state media and company officials said.
Read More>>>>>

MATRIX VS. JET
Film Producer Joel Silver stated that "I've made three pictures with Jet Li 'Lethal Weapon 4,' 'Romeo Must Die' and 'Cradle 2 the Grave' and I mean, not to incite anything here, what I said is working with them both, I think Keanu could take him."
Read More>>>>>

GROWING NUMBERS OF APA CHRISTIANS
Asian Americans are rapidly becoming the face of Christianity on many college campuses (especially the elite private universities) across the country, joining evangelical clubs in large numbers and, in some cases, starting their own Christian organizations, while white students are gravitating to "Asian religions (i.e. Buddhism, Taoism, etc.)."
Read More>>>>>

FEAR OF SARS, FEAR OF STRANGERS
Iris Chang stated that "There is no question that precautions should be taken to protect people from SARS. . . But without the mitigating influence of sound thinking, excessive fear of this new disease can lead to discrimination against Asians, something that is not without precedent in this country."
Read More>>>>>

COBLE ASKED TO RESIGN
Without opposition, the California Assembly called Monday for Rep. Howard Coble, R-N.C., to resign as chairman of a House Judiciary subcommittee on terrorism because of his comments about the internment of Japanese-Americans during World War II.
Read More>>>>>

MICHAEL CHANG'S LAST YEAR
Michael Chang is enjoying his last year on the professional tennis courts - with great memories starting with the French Open.
Read More>>>>>

"ASIA ON STAGE" EVENTS (NYC)
International Society in collaboration with Asia On Stage is presenting a two month long series of event to celebrate the Asian Pacific Heritage Month and Chinese Culture Month. Artists include pianists such as Qi Melody Ho and Hanna Sun.
Read More>>>>>

BASKETBALL DIPLOMACY: FROM MAO TO YAO
National Geographic Ultimate Explorer host Lisa Ling scores a rare interview with NBA superstar Yao Ming and journeys to Shanghai to explore the remarkable story of China's most famous export, unraveling a multifaceted cultural tale that's not just about basketball - it's about China, being an immigrant and globalization. Premieres Sunday, June 1, at 8 p.m. ET.
Read More>>>>>

NO CHO CHANG IN POTTER 3
Poor old Daniel Radcliffe - the Harry Potter star won't be getting any love action until the fourth Potter movie. Cho Chang won't be making an appearance in the film version of the Prisoner of Azkaban.
Read More>>>>>

PARMINDER JOINS E.R
Parminder Nagra, the 27-year-old British actress who starred in the sleeper hit Bend it Like Beckham, will make her ER debut in the fall of 2003.
Read More>>>>>